Mountain | Crystal Rune Candle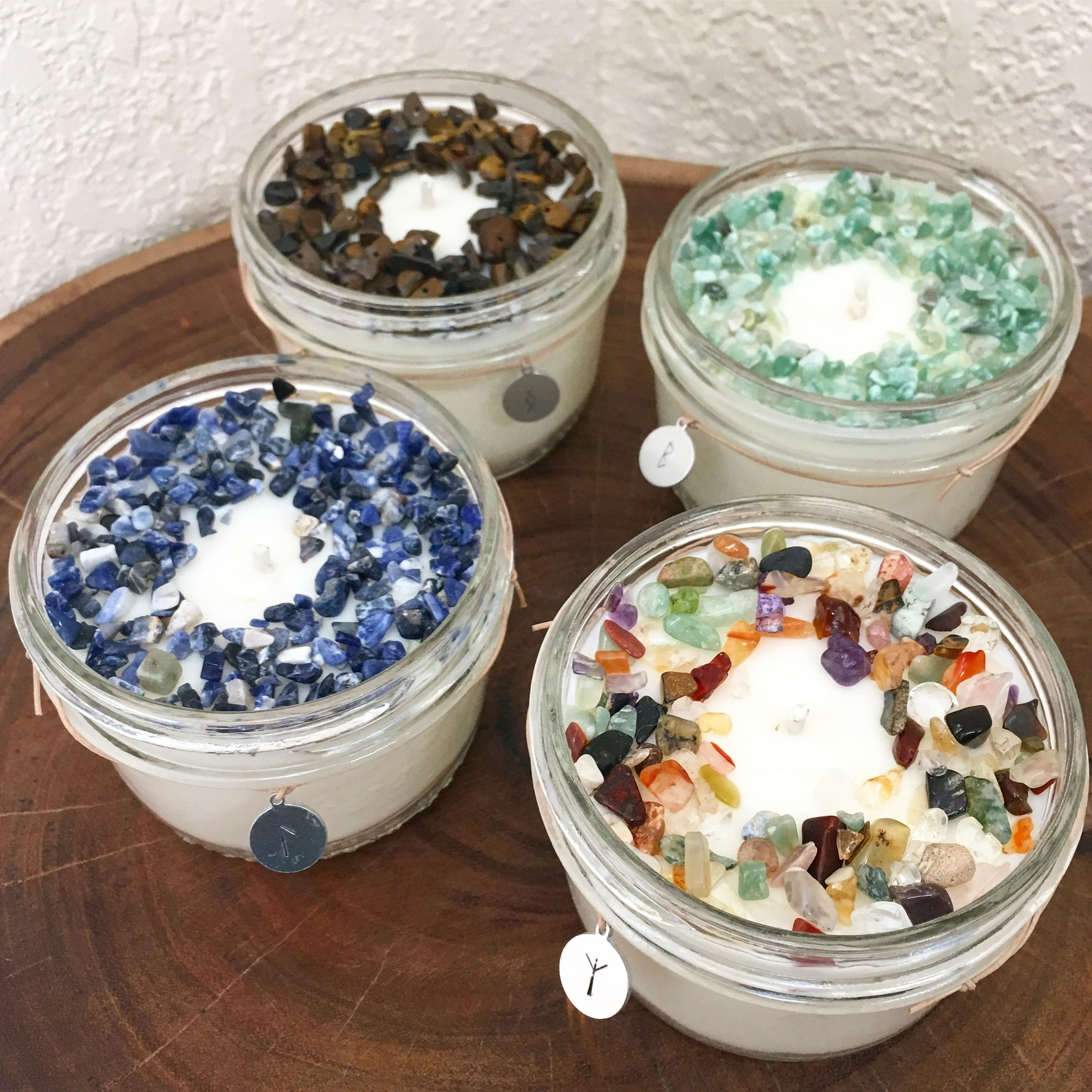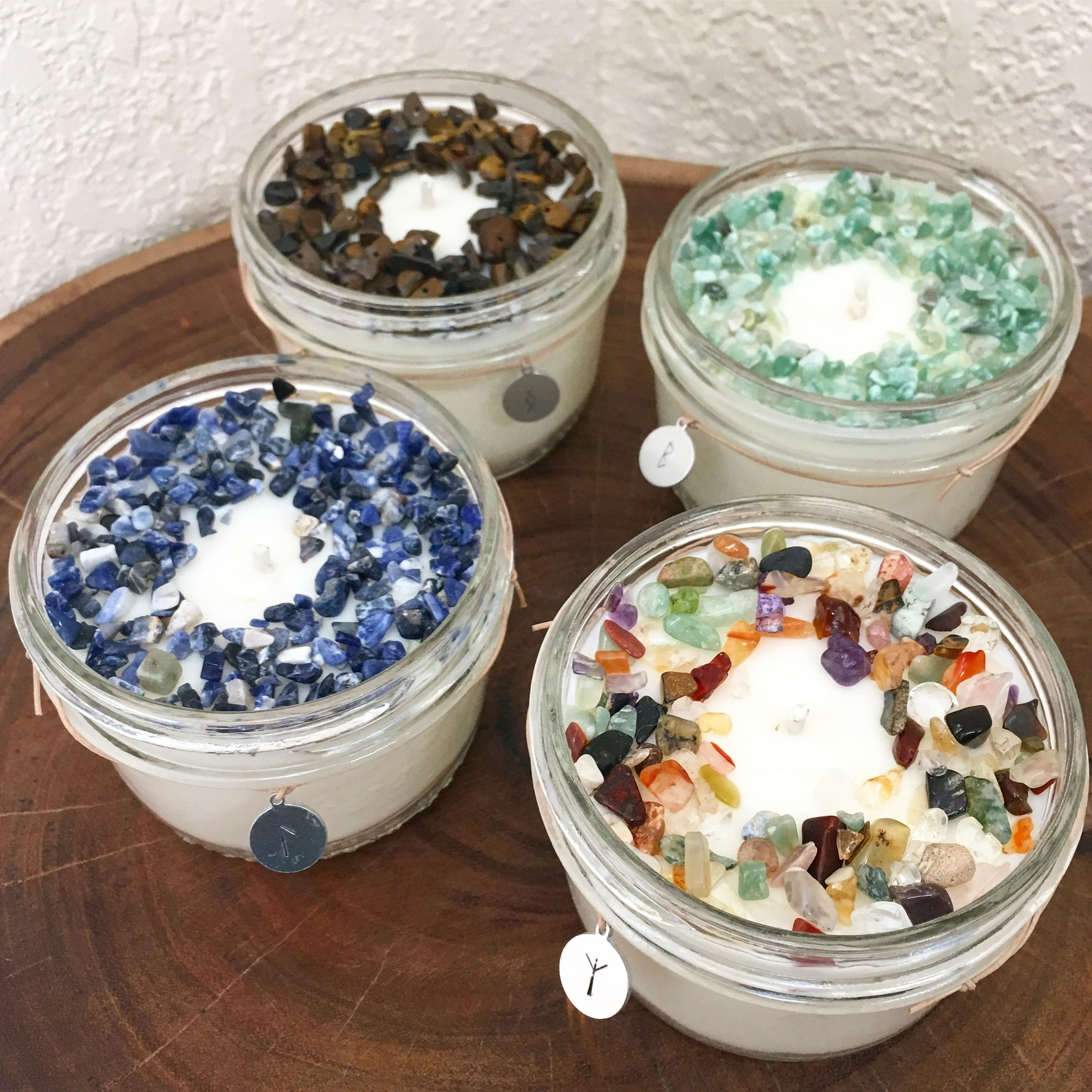 Mountain | Crystal Rune Candle
This Crystal Rune Candle encapsulates the refreshing spaciousness of a Mountain peak, with aromatic notes of Basil, Eucalyptus, Geranium, Lime & Peppermint.
Each Studio Kittie candle is individually scented, hand-poured, and finished with a hand-stamped Rune Charm and runic blessing. This candle's rune energy is that of Algiz (an Elk) which symbolizes Protection, Defense, Instinct, Group Effort, Guardianship.
When you light your Mountain Crystal Rune Candle, you invite the steadfast grandeur of a majestic mountain into your personal space.
Your Crystal Rune Candle features:
A Blend Of Natural Crystals - including Amethyst, Bloodstone, Citrine, Crystal Quartz, Goldstone, Green Aventurine, Lapis Lazuli, Malachite, Rose Quartz, Sodalite, Tigerseye, Turquoise, and many others. This crystal blend brings a variety of energies into balance with one another, forming a talisman of expansive and harmonious vibration.
Soy Wax - eco-friendly, clean burning, water soluble for easy cleaning
Essential Oils - natural, non-polluting, aromatherapeutic benefits
Recycled Glass - jar and crystals can be cleaned and re-used
Please refer to your Crystal Rune Candle Care Guide for optimal candle lifespan