Mountain - Aesir Aromatherapy Roll-On Oil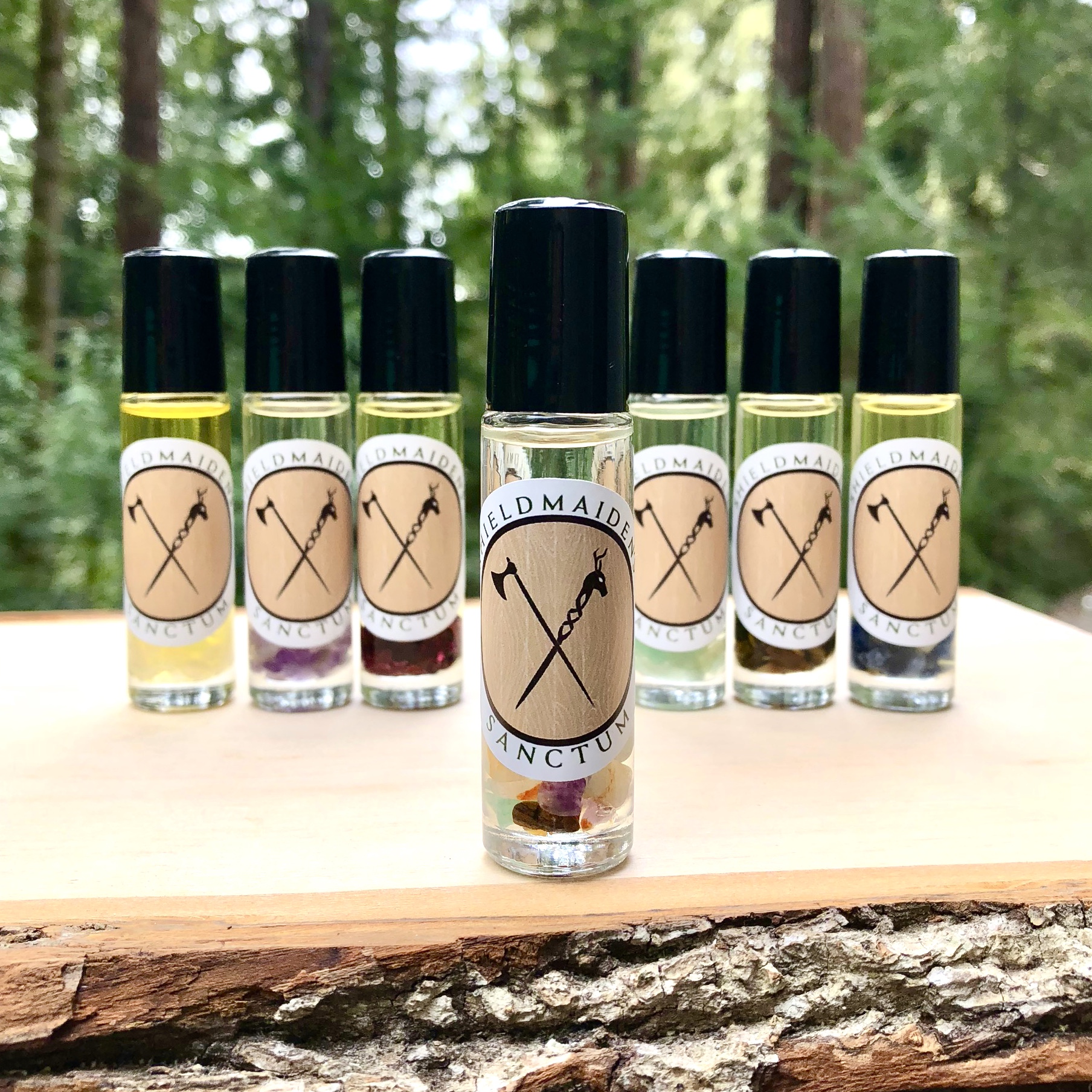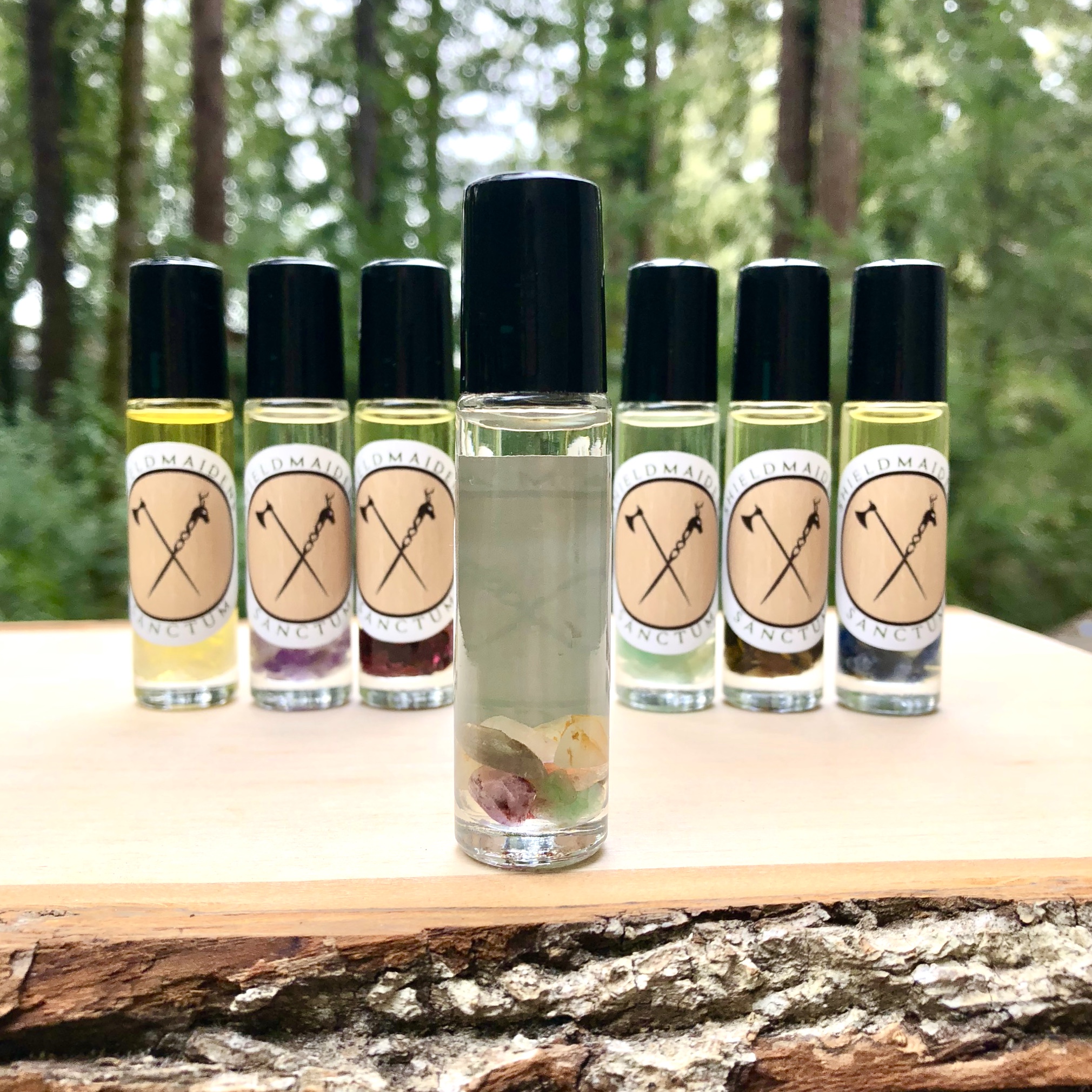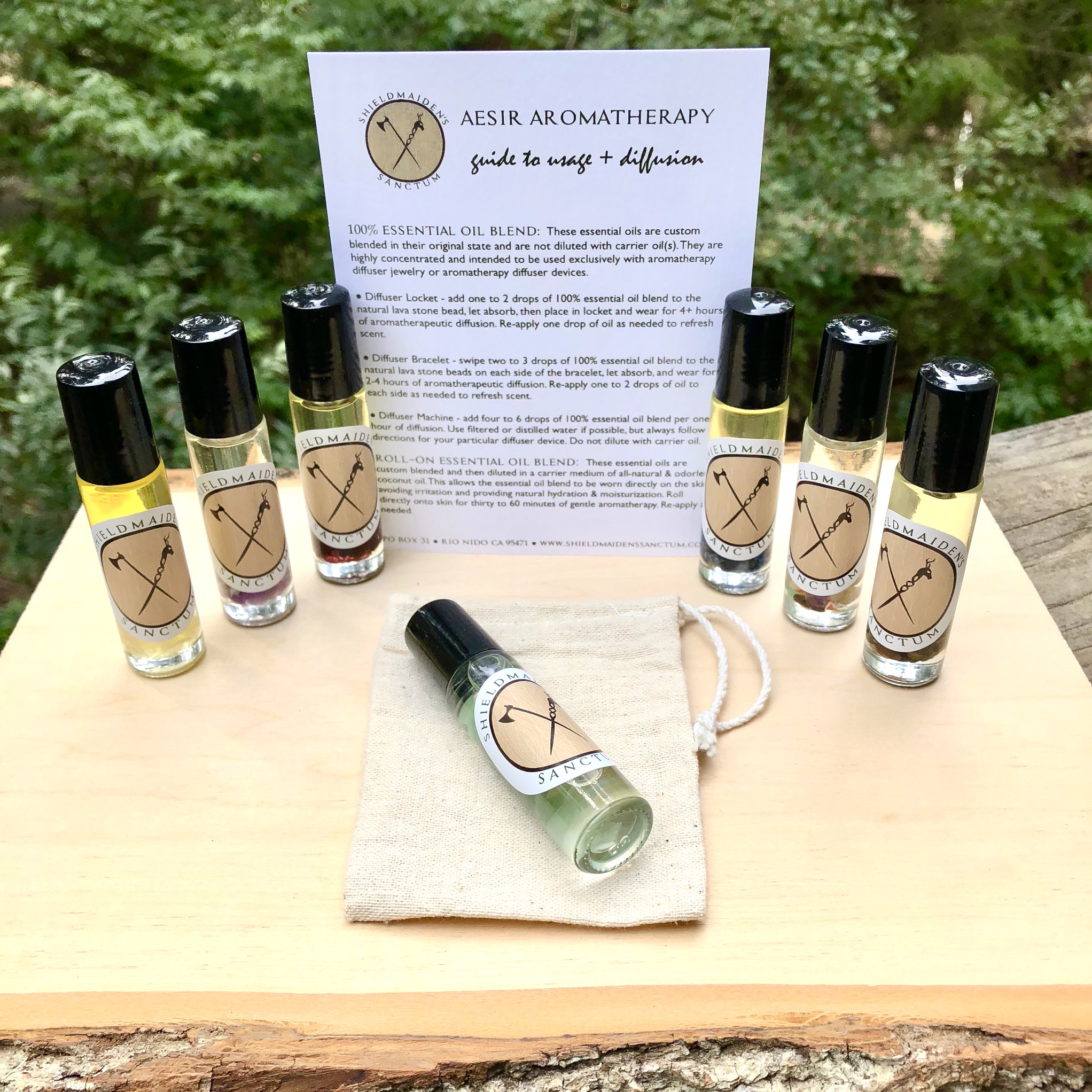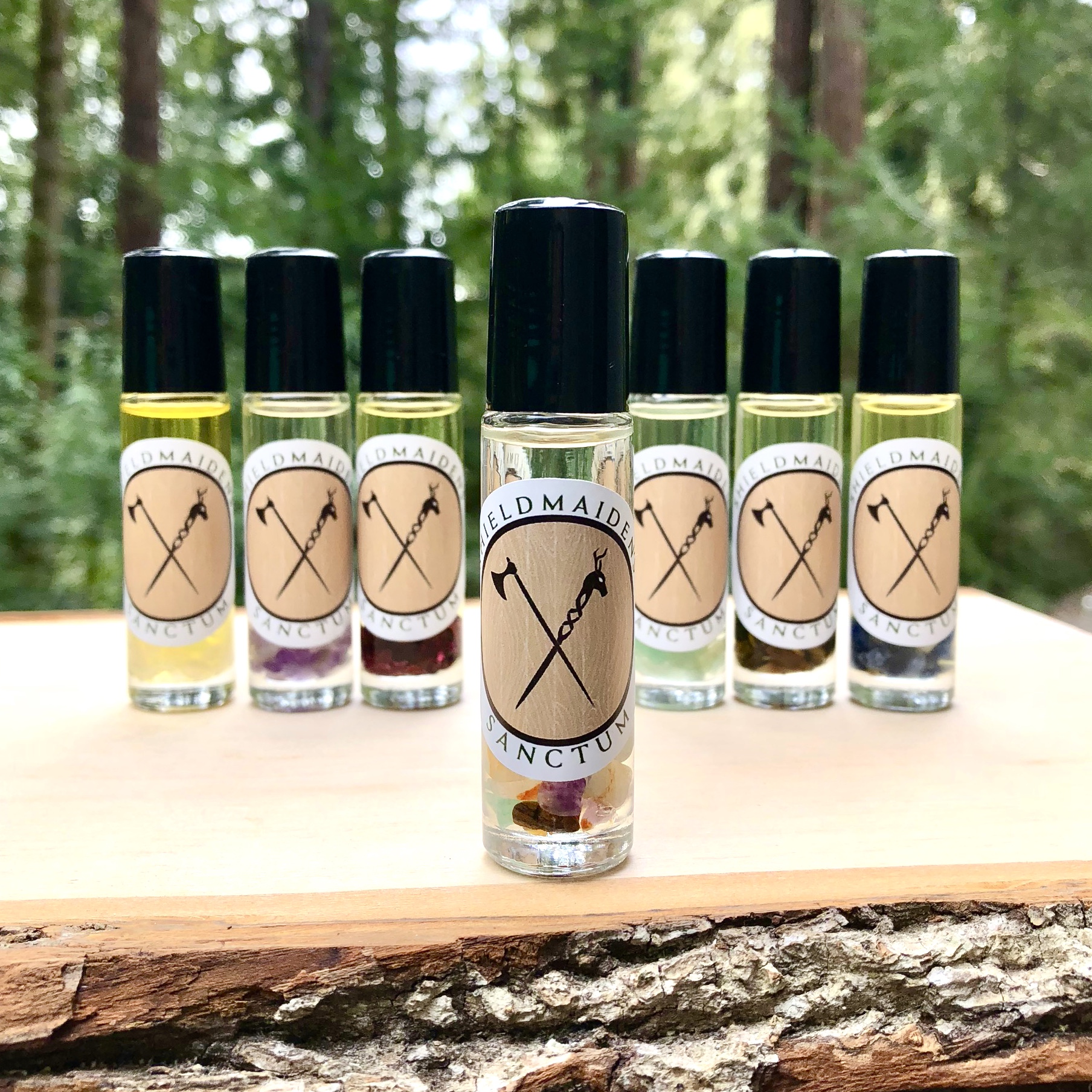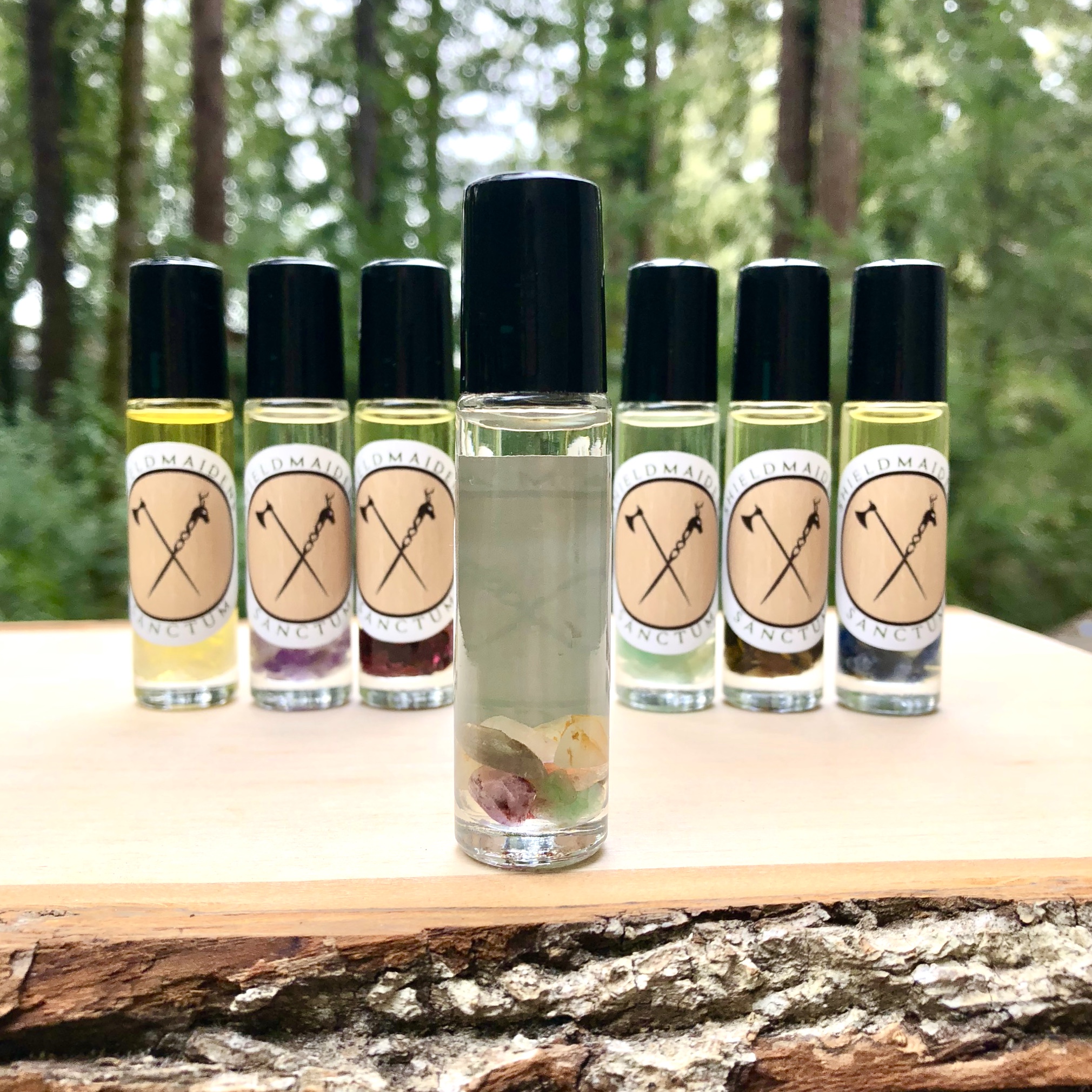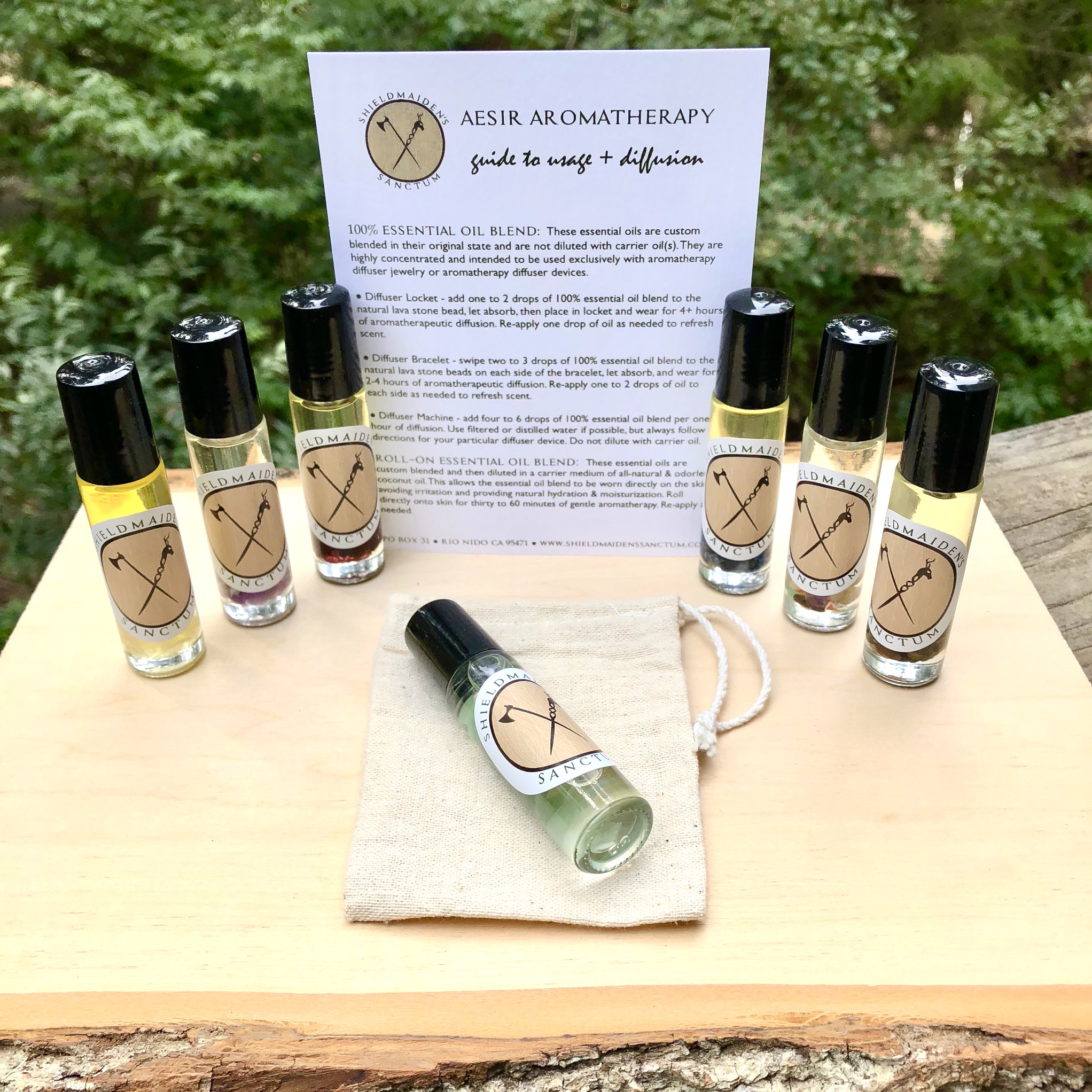 Mountain - Aesir Aromatherapy Roll-On Oil
The Mountain roll-on is designed to encapsulate the refreshing spaciousness of a mountain peak with aromatic Basil, Eucalyptus, Geranium, Lime & Peppermint essential oils, blended with odorless, organic coconut oil for a moisturizing and luxurious experience.
Fresh and Energizing, this roll-on aromatherapy naturally perfumes and moisturizes the skin at the same time.
A mountain-inspired blend of crystals is optional and available for an additional energetic infusion.
Product Details:
Roll-on oil comes in a 0.33 oz glass vial, which features a metal roller ball and screw-on cap.

Roll-on oil includes a linen carrying pouch and Aesir Aromatherapy Guide To Usage + Diffusion.

The Mountain Roll-On Oil Blend invites the steadfast grandeur of a majestic mountain into your personal space.

The blend of earth crystals may include: Amethyst, Blue Chalcedony, Blue Goldstone, Carnelian, Citrine, Crystal Quartz, Fluorite, Garnet, Goldstone, Green Aventurine, Hematite, Howlite, Lapis Lazuli, Labradorite, Rose Quartz, Sodalite, Tigerseye, or other.